Prep 1 hr 15 mins
Cook 30 mins
My mom frequently made these when we were kids. We couldn't wait to bite into them while they were still warm.
Directions
Pastry:.
In a medium bowl, mix flour and salt; cut in shortening until crumbly. Stir in water until completely moistened. Divide pastry into 2 equal portions. Roll out each portion thinner than you would for pie crust. Cut into circles with a 3-1/2" biscuit or cookie cutter.
Apple filling:.
In a medium saucepan, simmer diced apples, cider, sugar, cinnamon, and nutmeg over low heat until apples are soft. In a small bowl, mix cornstarch with enough water to form a thin consistency; stir into apple mixture and cook until mixture thickens.
Assembly and cooking:.
Brush pastry circles with beaten egg. Place a small spoonful of apple mixture in center of each circle. Fold pastry over filling to form a half circle. Press edges together with a fork to seal.
Heat 1 cup of cooking oil to 400 degrees in an electric skillet. Place several empanadas in hot oil at a time, cooking on one side, and turning over when golden brown. Cook second side until golden brown. Remove and drain on paper towels.
Sprinkle tops of empanadas with cinnamon and sugar mixture.
Reviews
Most Helpful
I also did not have the same results as some. When I went to fry the dough all it did was fall apart. As far as the filling- delicious. We ended up eating the filling.
I wish I would have had the same results as the rest of the other cooks. I am not sure if I did something wrong, I was looking forward to this enjoying these empanads. :0(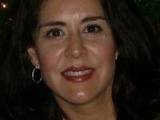 I used puff pastry to make these, using 3 layers and butter in between. I left out the raisins and used finely chopped walnuts in place of them in the filling. They were very much enjoyed as a happy ending to our Mexican themed dinner. I can see us making these very often, as my girls and I loved them! Thank you Bahill!